Workable is a hiring software that companies use to conduct recruiting. If you've applied to a company through Workable, that company controls your submitted data. The Workable support team (accessed through this site) may not be able to assist with data inquiries regarding your application. We recommend reaching out to the company directly. 
For jobs based in the EU, UK, Norway, Iceland, Switzerland & Liechtenstein, where residents are protected under the laws of the General Data Protection Regulation (GDPR), you have the option to delete your personal data after applying.
As soon as you apply, you will receive an email with the confirmation of your application. If you want to permanently delete your personal data from the Workable account of the company you've applied for, start by clicking the "Withdraw this application" link at the bottom of the confirmation email: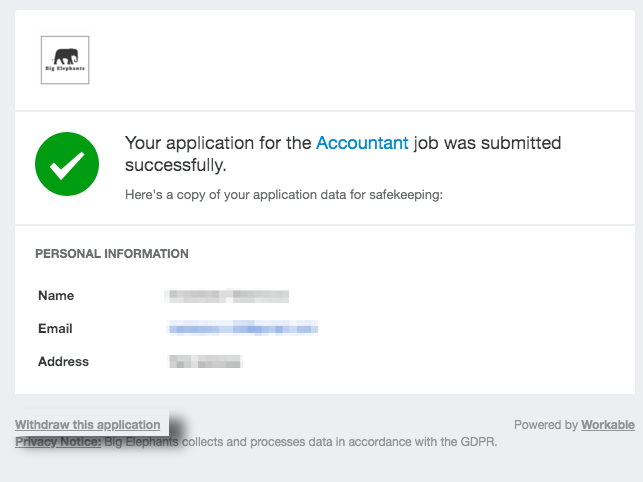 On the next page, you will have the option either to withdraw any application you've made for this company or to delete all your personal data from the company's account. Click the option to "request that your data be deleted" at the bottom of the page to finalize the full deletion.