Candidates that have applied for jobs based in the EU, Norway, and Iceland, where residents are protected under the laws of the General Data Protection Regulation (GDPR), as well as to jobs based in Switzerland and Liechtenstein, have the option to delete their personal data.
As soon as you apply, you will receive an email with the confirmation of your application. If you want to permanently delete your personal data from the Workable account of the company you've applied for, start by clicking the "Withdraw this application" link at the bottom of the confirmation email: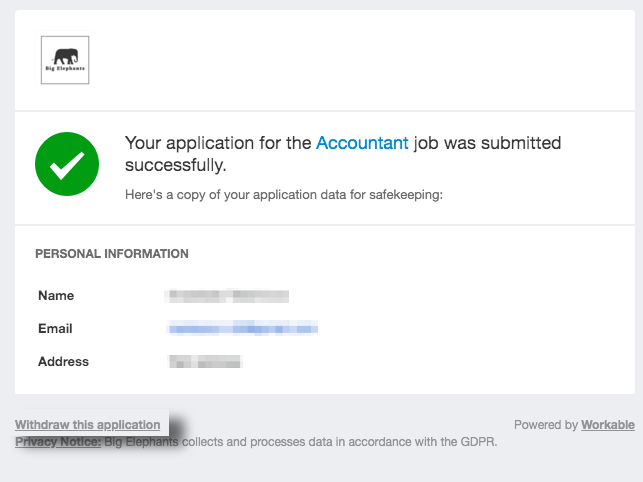 On the next page, you will have the option either to withdraw any application you've made for this company or to delete all your personal data from the company's account. Click the option to "request that your data be deleted" on the bottom of the page to finalize the full deletion.