If the button to start the practice for the video interview is greyed out and can't be clicked please try to open the page from:
A private/incognito browser tab
A different browser
A different network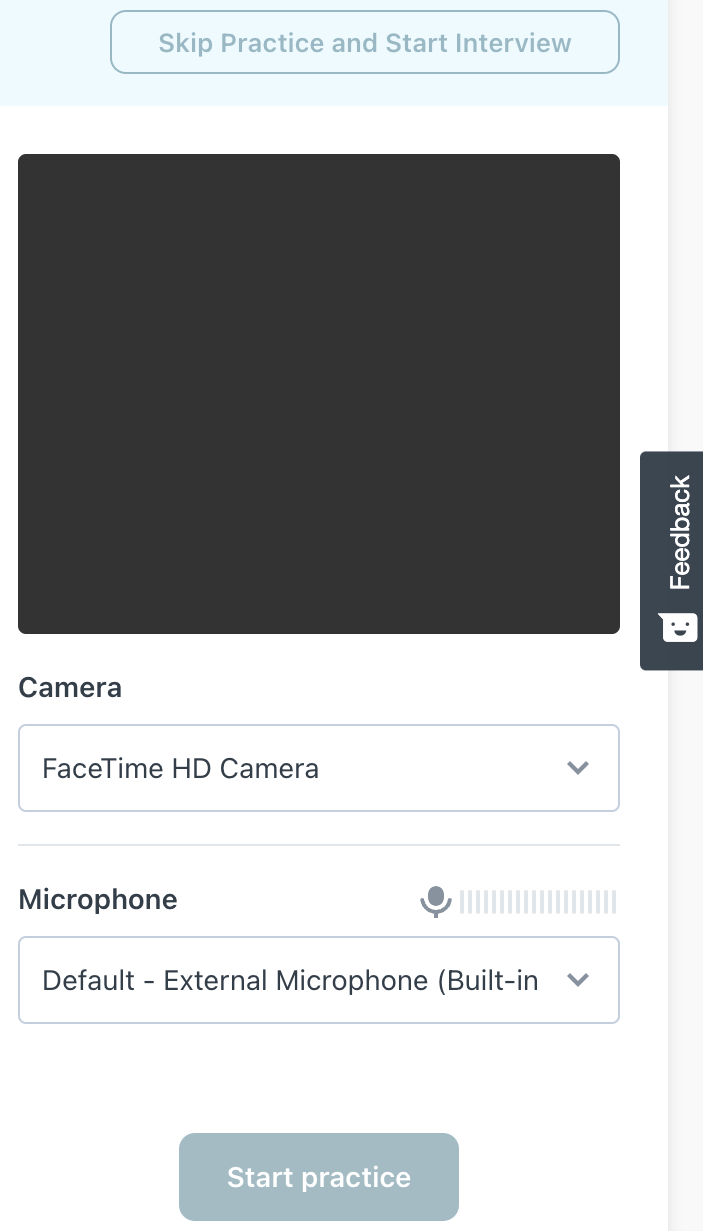 If none of the previous suggestions worked, it is likely that a local factor is causing the issue. One recommendation that has proven helpful in similar cases is to utilize a VPN. If this does not resolve the issue right away, attempt to use a different VPN from another system.
If the problem persists please reach out to our support team by clicking the "?" button located at the bottom right of the Help Center.