Once you create your job seeker profile under Jobs by Workable, you can access it by clicking your avatar in the upper right-hand corner and then My Profile.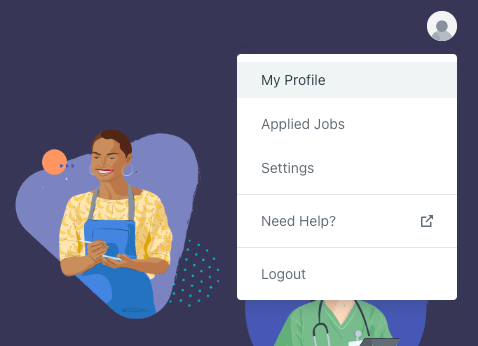 Set up your profile
When you set up your profile, you have the option to add your details manually or import your resume details by uploading a file. Workable 'reads through' your resume and parses the information to automatically fill in areas of your profile.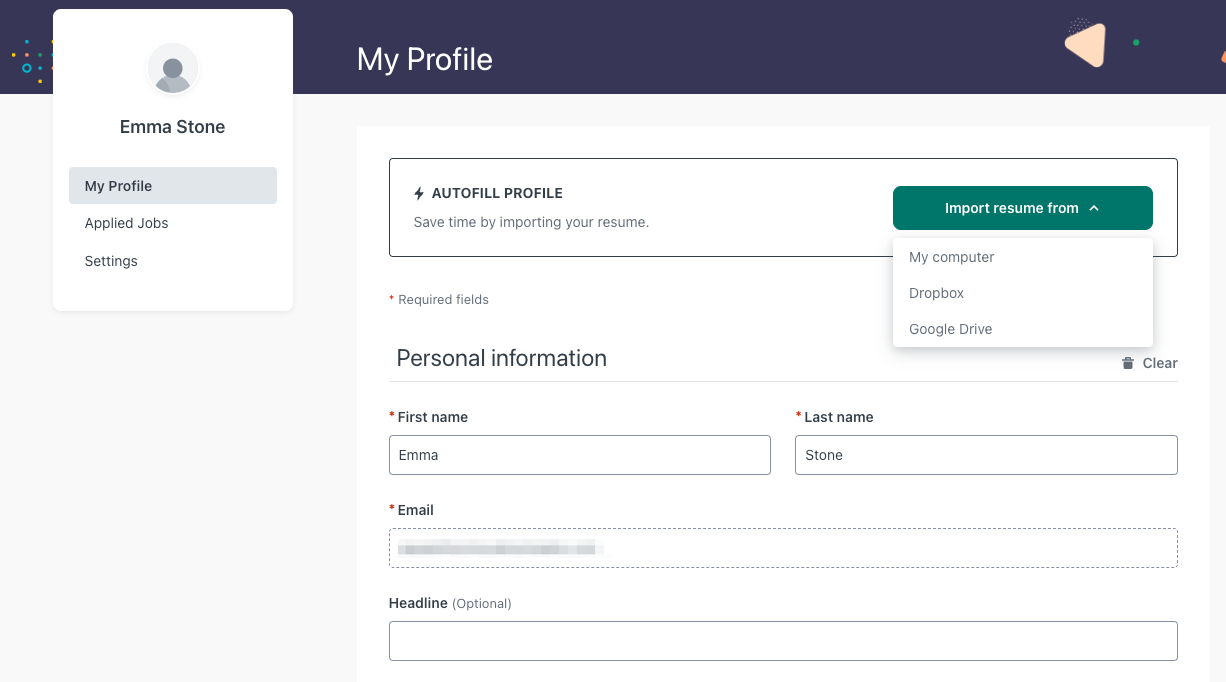 To ensure your resume is read correctly, follow these guidelines:
Use files up to 5 MB with types .pdf, .doc, .docx, .odt or .rtf.
Divide the text into clear sections and use easily readable fonts
Only include the email you want the employer to contact you at
Avoid using too many images in the document
Avoid resumes that only consist of an image (i.e. 'infographics' type of resume)
The information you add under your profile will be filled in the application form automatically. If you make any changes to your profile data on the application form, you will be asked if you wish to update your profile accordingly.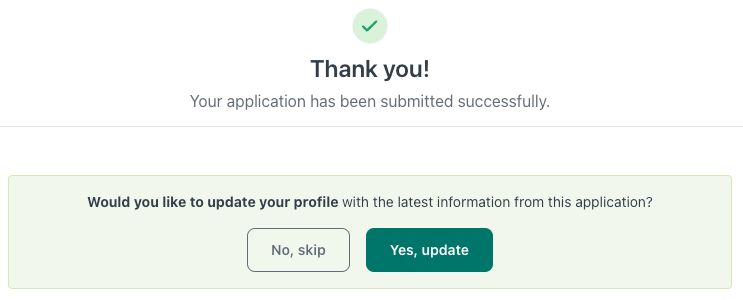 Review Past Applications
Click Applied Jobs to access a list of your past applications, including the application dates and links to open jobs. If the job has closed, it will be indicated as such.

Account settings
Click Settings to change your preferences about sharing your profile and receiving email notifications (as set in the welcome screen, the first time you access your profile).
Note: If you opt out of sharing your profile with recruiters your profile will be removed from our sourcing tools.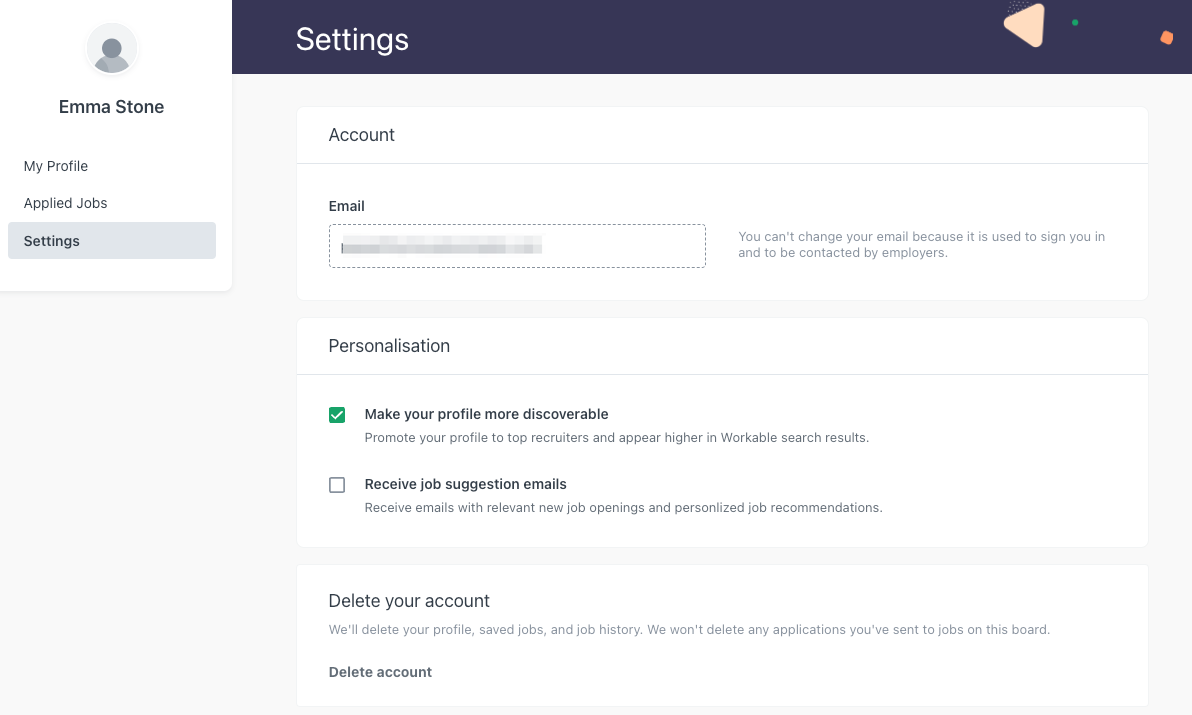 Delete your account
Under the Settings page, you can also delete your profile which action will also:
Delete your saved jobs and any associated history and preferences.
Remove your profile from our sourcing tools
Already submitted applications won't be affected by this action.
⚠️ This action can't be undone.